Worth a Visit: Toy World Exhibit Opens Dec. 6
Santa dolls from different cultures are just part of the collection on display at the Yorktown Community and Cultural Center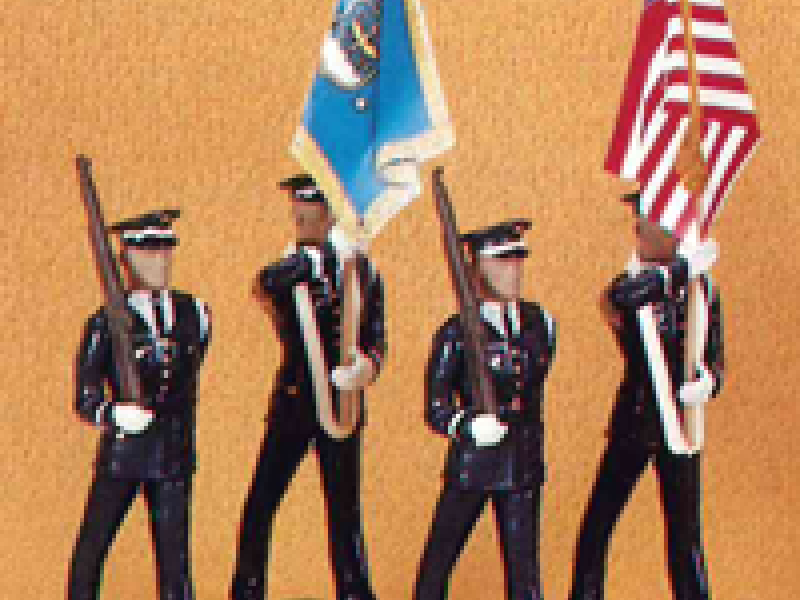 From the Yorktown Museum
The Yorktown Museum's Holiday display will include toys from around the world, old and new. Santa, dolls, bears, toys and gifts from different countries will be highlighted to show how each country has a unique approach to the same subject.
Dolls showing foreign costumes and Santa Clauses in the traditional garb of many of the countries of the world will be only a few of the things to see this holiday season.
The Sleepy Hollow Doll Club and other friends of the Museum will share some of their treasures and creations too.
Just in time for the opening of Toy World we have been given a MAGNIFICENT collection of model soldiers. (The donor wishes to remain anonymous). Be sure to see this wonderful display. It is so in keeping with our Toys of the World exhibit. Hundreds of model soldiers from dozens of countries make a very colorful addition to our collection – they include Indian war elephants, Zulu warriors and the Coronation coach of Elizabeth II and will give men, women and children something to ah over.
Disney is not the only place with a "Small World". Be sure to come see the Yorktown Museum's Toys of the World this holiday season. Starting with an opening reception on December 6, 2014 at Noon and running until the end of March 2015.
By Lanning Taliaferro (Patch Staff)December 2, 2014 at 7:06am
Link to the original article on patch.com