Can your exhibit company say they patented the

'Portable Display'

?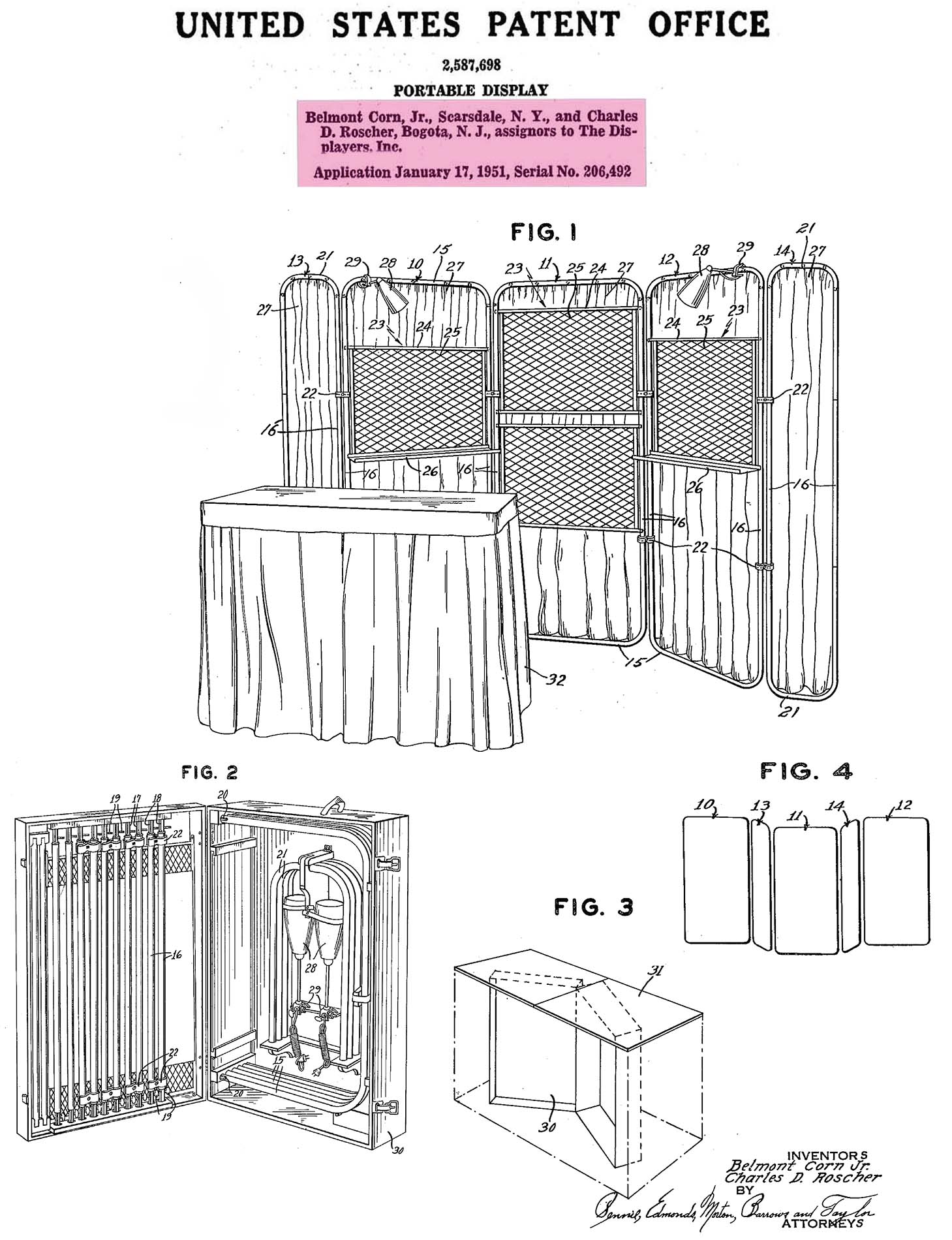 The 1952 Patent Reads:
"This invention relates to display apparatus more particularly to a display which may be knocked down or collapsed for packaging in a relatively light, easy-to-handle packing case. The new apparatus comprises a plurality demountable support panels capable of being assembled together to form a display screen in a variety of specific arrangements. Each panel is made up of four-lightweight tubular frame members made preferably of a hard aluminum alloy.
A packing case, preferably . of lightweight ply wood, is included and is of a size sufficient to contain our entire display apparatus in knocked- down or collapsed condition. The packing . case however performs another function and that is to support a collapsible counter surface. A drape or cover, preferably of the same material as the curtains for the support panels, is provided to cover the counter supported by the packing case and to extend to the floor thereby hiding from view the open packing case and resulting in the composite counter appearing to be a table."